Congratulations, Dalton!!!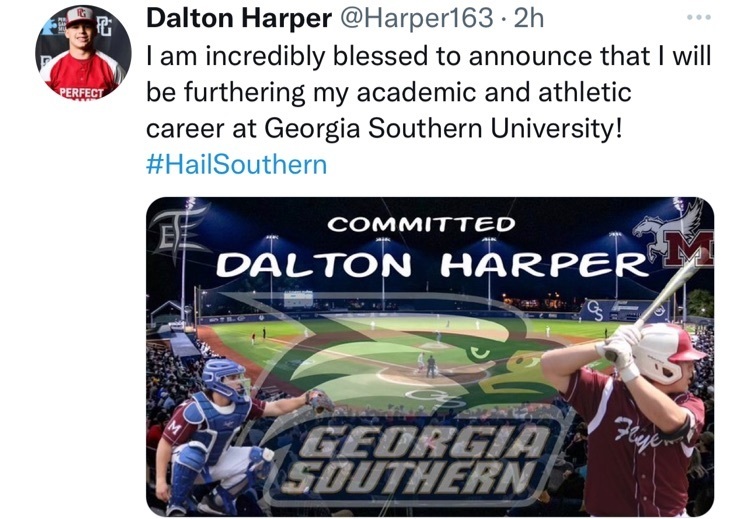 These new flags will greet our players and fans when they are walking to our stadium!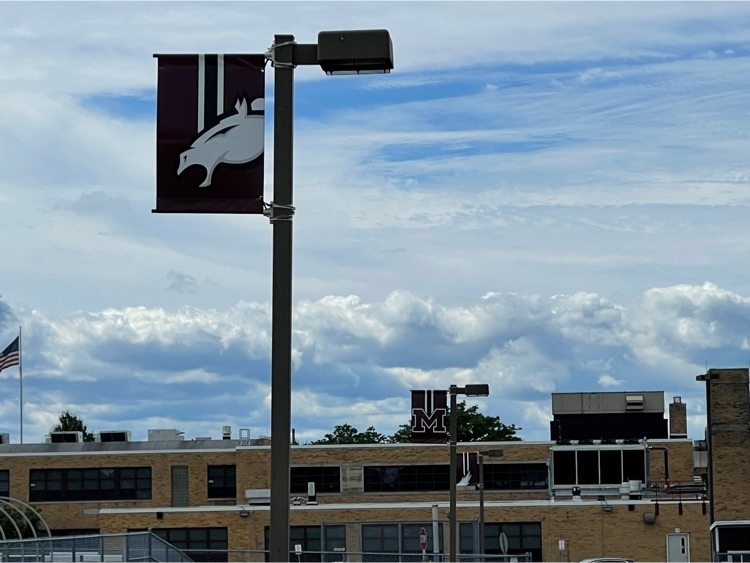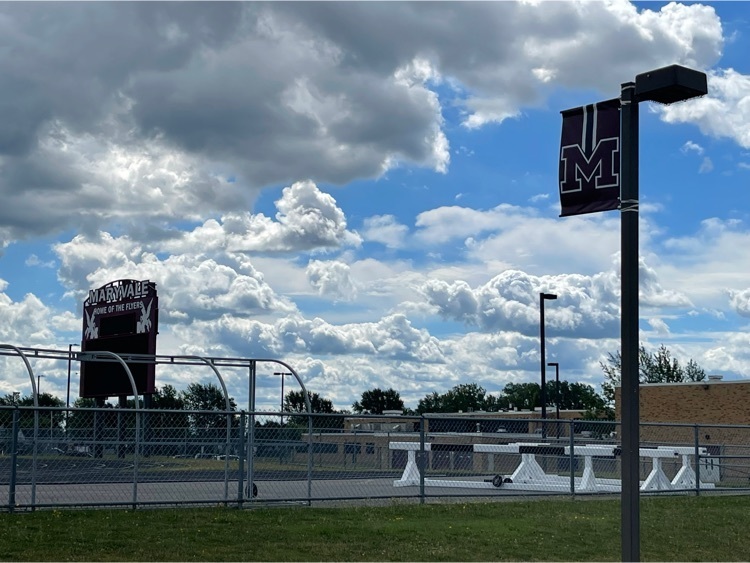 High School student Jack Heide went to Yale University for the National Youth Leadership Forum: Business Innovation. He competed in the Entrepreneurial Challenge, participated in a business site visit, and even crowd sourced Entrepreneurial Challenge ideas to a target audience. We are proud of you, Jack!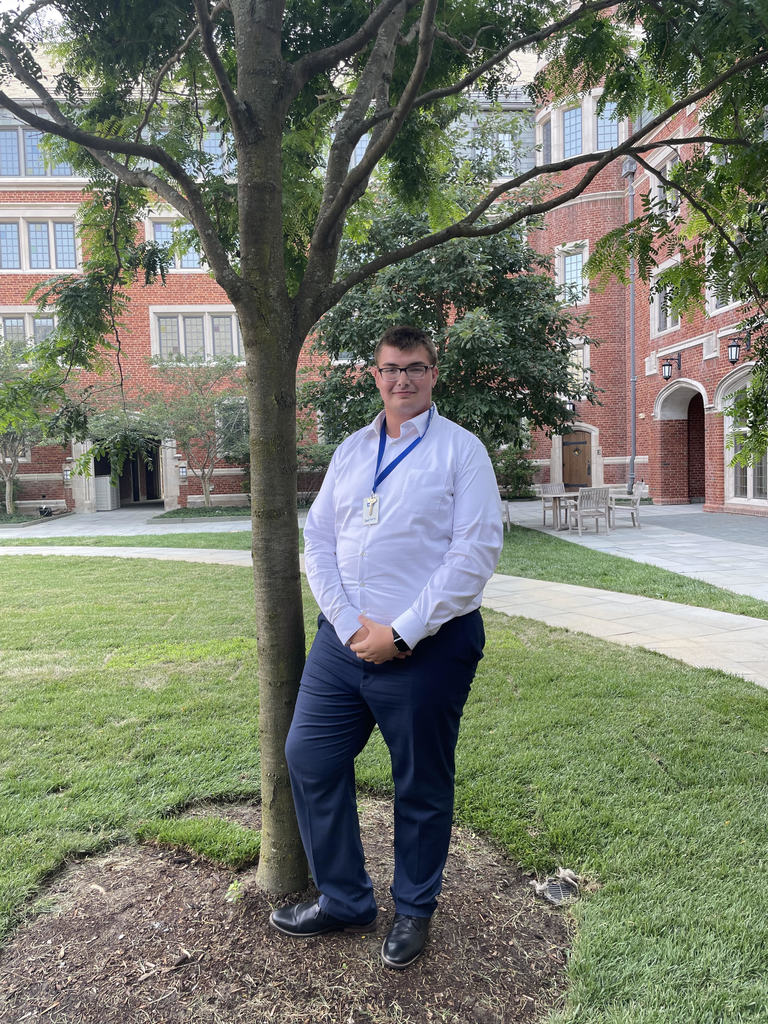 The new gym floor at the Primary School is almost done and ready for our kids!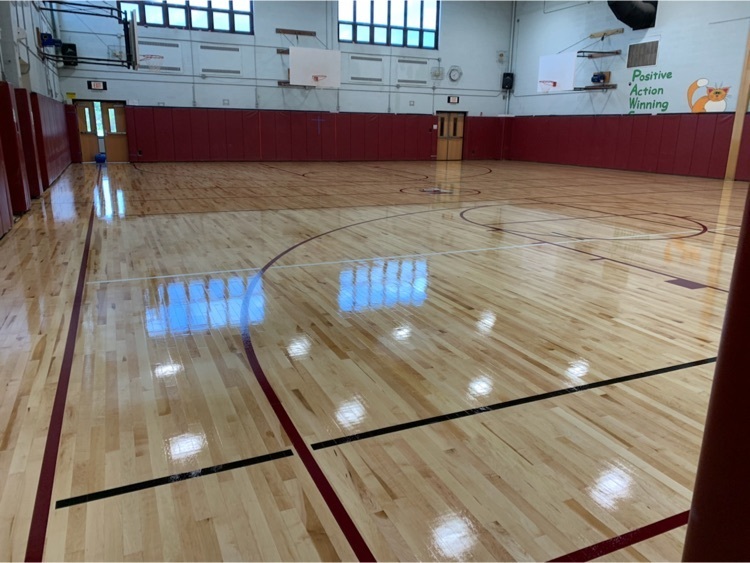 Dear Maryvale Community, The Erie County Water Authority has subcontracted work to have the main water lines replaced on Maryvale Drive. This work is set to start on July 25th and go for about 4-5 weeks. During this time Maryvale Drive between Union Road and Dick Road will be one lane of traffic on the south side of the street. The traffic will be directed using alternate signals along the road. We are asking all of Maryvale school traffic to enter and exit using the Union Road entrance. Please see the attached map for the way traffic will flow to help keep traffic moving and limit the back ups that can occur.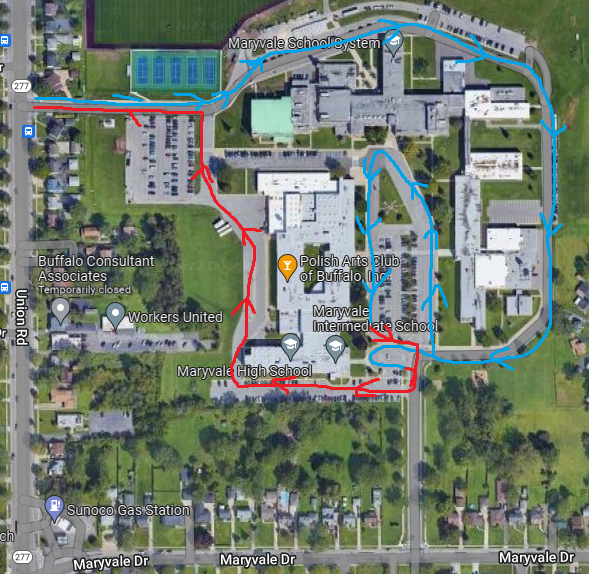 Dear Maryvale Community, We have become aware of two instances of an individual claiming to represent our District and/or our Athletic boosters to try to extract money from legitimate businesses and groups here in our Town to donate to the "Maryvale basketball program". The District, the Athletic department, and the Boosters are not involved in this and we are in the process of filing a police report about this fraudulent activity. I would humbly ask that if you receive an unsolicited call like this, please try to get as much information as you can about the caller and share it with us. We will continue to work with the CPD to make sure that no one falls victim to this scheme and that whoever is perpetrating it is stopped and held accountable. Sincerely, Joseph D'Angelo, Superintendent

Another beautiful day on campus!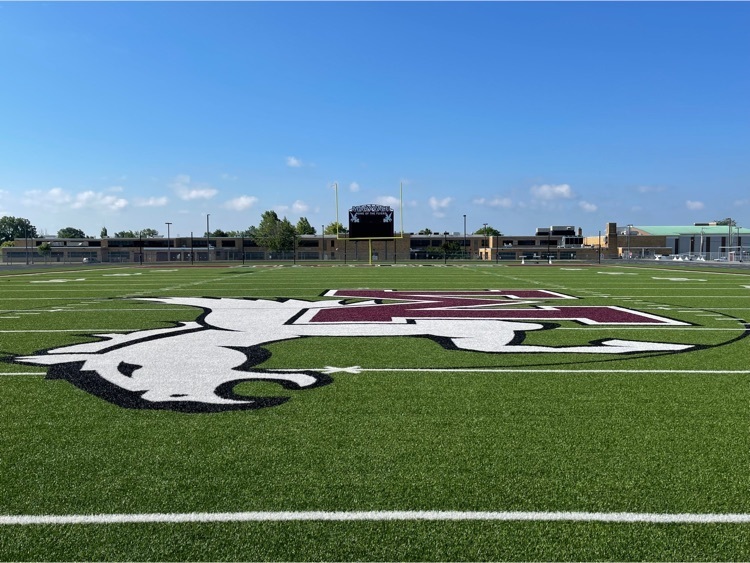 Greetings Maryvale Community, Fall sports registration is now open for any student entering 7th-12th grade for the 2022-2023 school year. Registration will need to be completed through your FamilyID account. Please visit the Maryvale Athletic webpage to access the FamilyID link. New York State Education Department requires that all athletes have an updated physical on file. You may upload a current copy to your FamilyID account for each student. If needed, physicals will take place in the High School Health Office by appointment only. Please contact the High School Nurse, (716) 631-7483, to schedule an appointment for Fall 2022 sport physicals. Registration for fall 2022 Sports will open on June 1, 2022. Registration will close on August 12, 2022. Important Dates to Remember School Physicals offered on the following date August 9, 2022 Time: 8am- 12pm Location: High School Health Office APP TESTING (any 7th/8th grade student who is trying out for a JV/Varsity Sports) August 9, 2022 Location: High School Gym *Must contact Athletic Office to schedule time Helpful Links:
https://www.maryvaleufsd.org/Athletics
https://www.familyid.com/maryvale-ufsd-athletics/maryvale-fall-athletics-2022
We thank you for your cooperation. If you have any questions or concerns please do not hesitate to contact our athletic department at (716) 631-7418

Here is our 2022 Football Schedule. Come out and support your Flyers!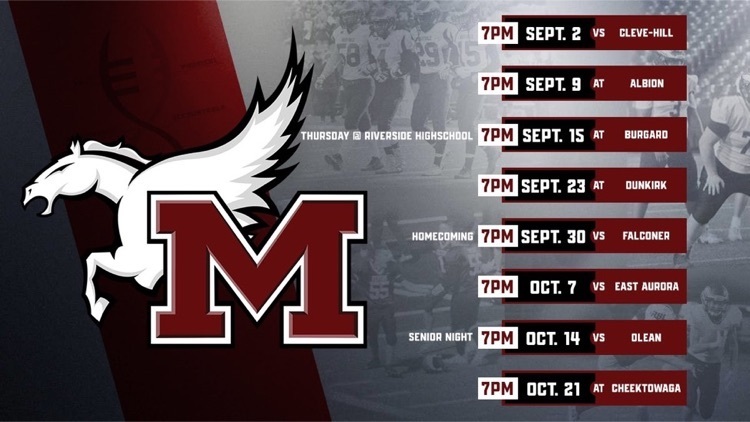 Maryvale Middle School eighth graders had the opportunity to create what will be a permanent art installation as their middle school legacy. Mrs. Kasprowicz was granted a scholarship for all students to receive all materials free of charge from The Butterfly Project. The Butterfly Project is a call to action through education, the arts, and memorial making. They teach social justice through lessons of the Holocaust, educating participants about the dangers of hatred and bigotry to cultivate empathy and social responsibility. Students each received an informational card about a real child that did not survive the Holocaust. Each student then chose a ceramic butterfly and painted it as a tribute. The butterflies will be glazed and fired over the summer, then displayed in the middle school as a permanent art exhibit.