This Youth Mental Health First Aid Workshop is for all Maryvale Parents and Community members!

Good Afternoon Maryvale Community, Due to the impending storm, Maryvale Schools will be closed tomorrow (Friday, November 18, 2022). Stay safe, Joseph D'Angelo Superintendent

Maryvale Intermediate School honored Veterans this morning in a moving and wonderful Veteran's Day ceremony. We are grateful for all great service men and women, and especially those connected to our Maryvale community, for their bravery and selflessness.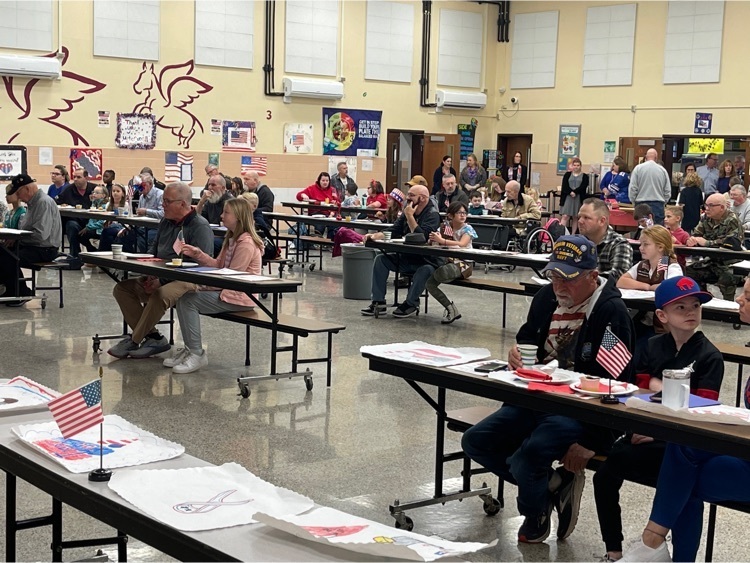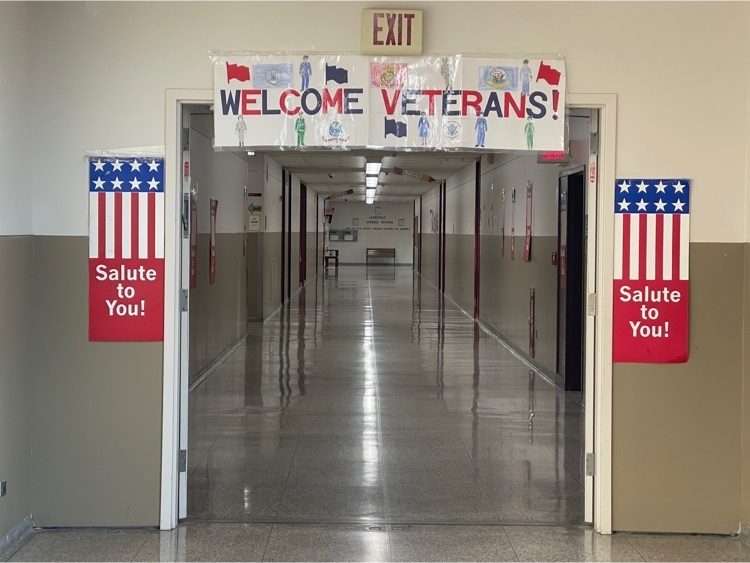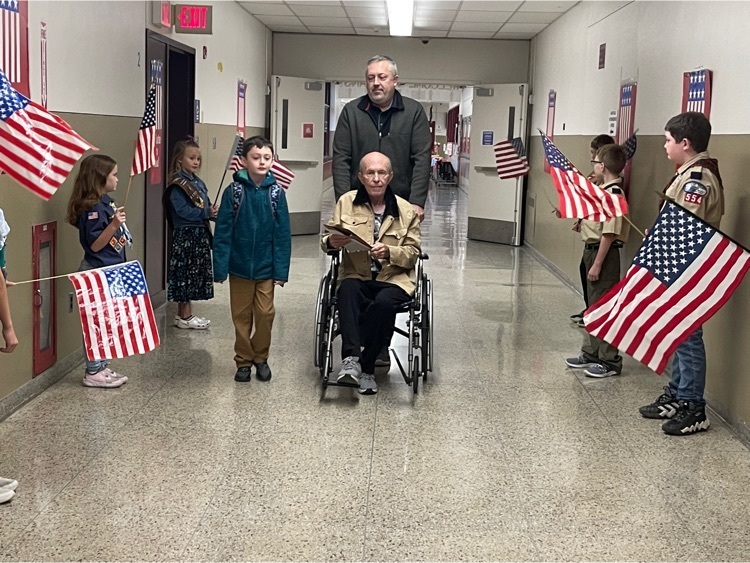 Erie 1 BOCES Career and Technical Centers (Harkness, Potter Road and P-Tech Programs) will be closed tomorrow (November 8, 2022) for a staff development day. Students that attend morning Harkness may come in at the time they usually come in from Harkness or P-Tech, afternoon Harkness, Potter and P-Tech students may leave school at the time they normally leave for Erie 1 BOCES as long as they have a note to leave. Maryvale will only be running the AM bus and PM runs to and from school, there will be no Harkness scheduled bussing that day. If your child does not have transportation to or from school , they are welcome to take the morning and afternoon bus runs and we will schedule them into a study hall for they time they are usually in Harkness. Please feel free to contact the main office at 631-7409 if you have any questions.

Please see the Fall newsletter for our Flyer's Fresh Market!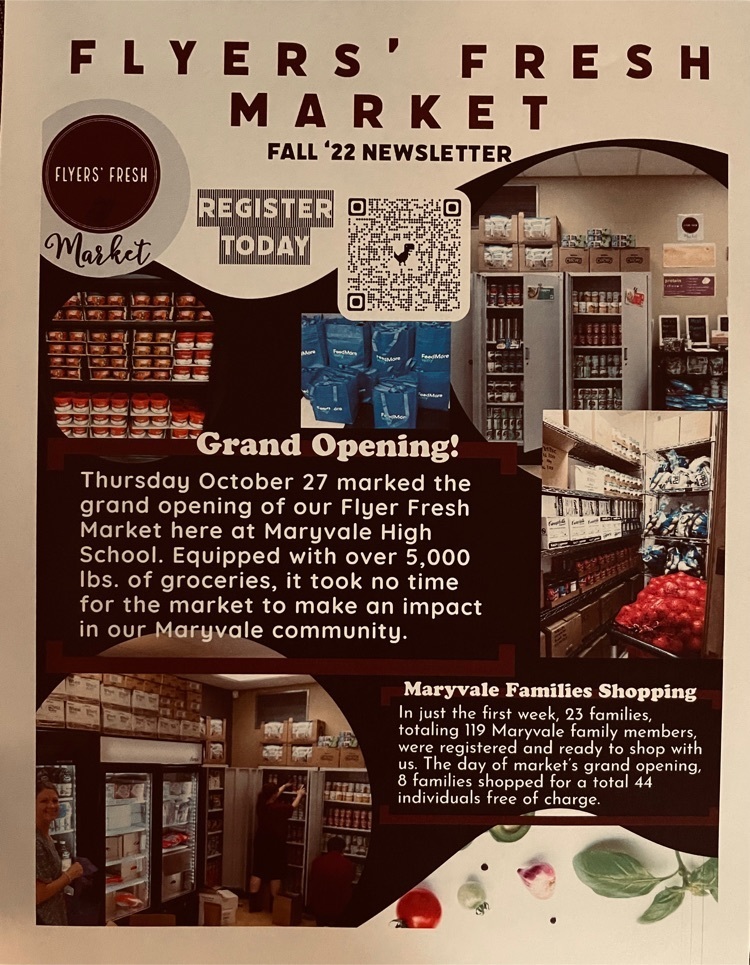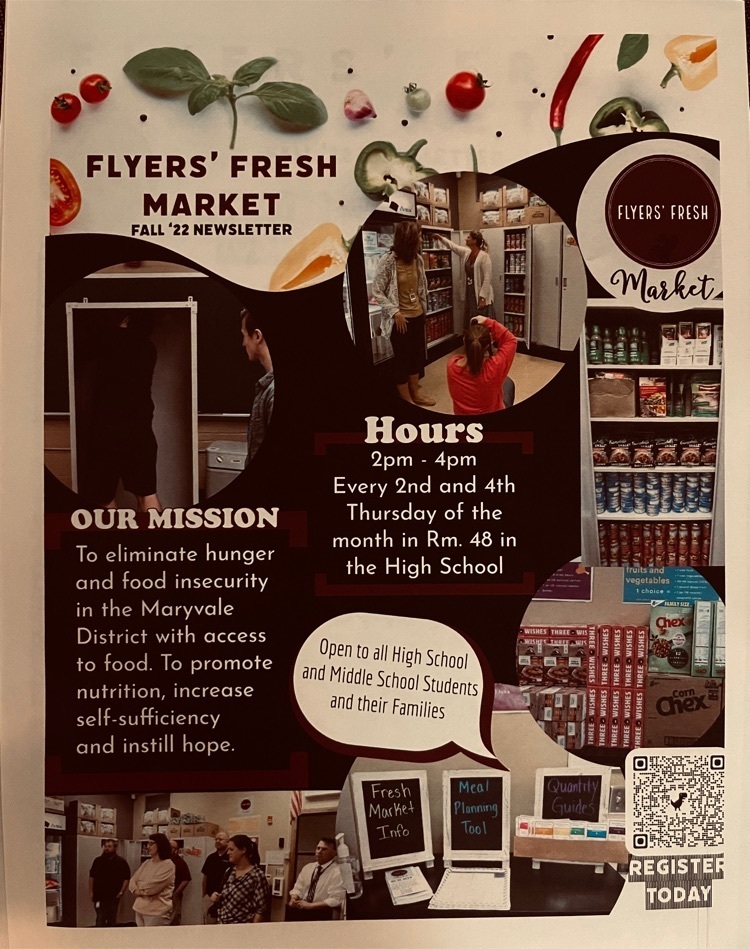 Varsity Football will be hosting Pioneer this Friday for a semi-final game. Kickoff is scheduled for a 7pm start. This game will also be televised on Spectrum. You can purchase tickets to tonight's playoff game against Pioneer for $7 at this link:
https://gofan.co/app/events/759708?schoolId=NYSHSAAVI
or purchase your tickets at the door for $10

Mr. William Fichtner spoke to our MS and HS Drama and Music students today. The topics ranged from his time at Maryvale to acting and directing philosophy. He provided an afternoon no one will ever forget and we appreciate him and his time!! Thank you, Mr. Fichtner!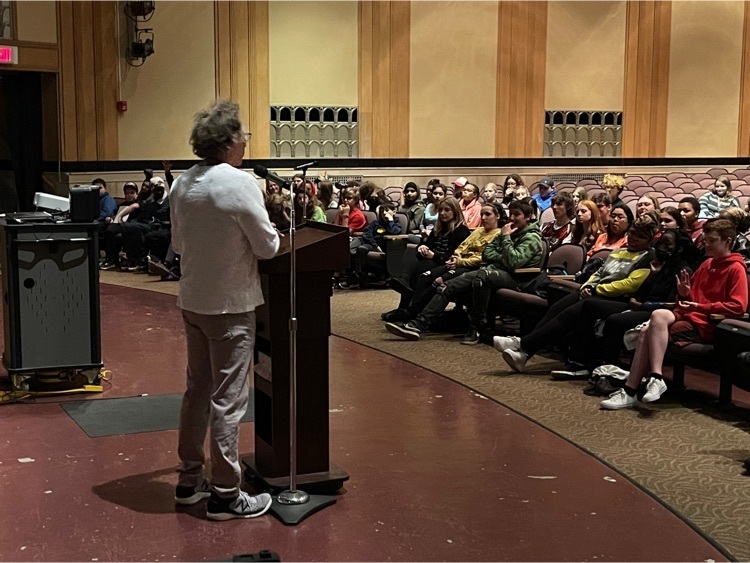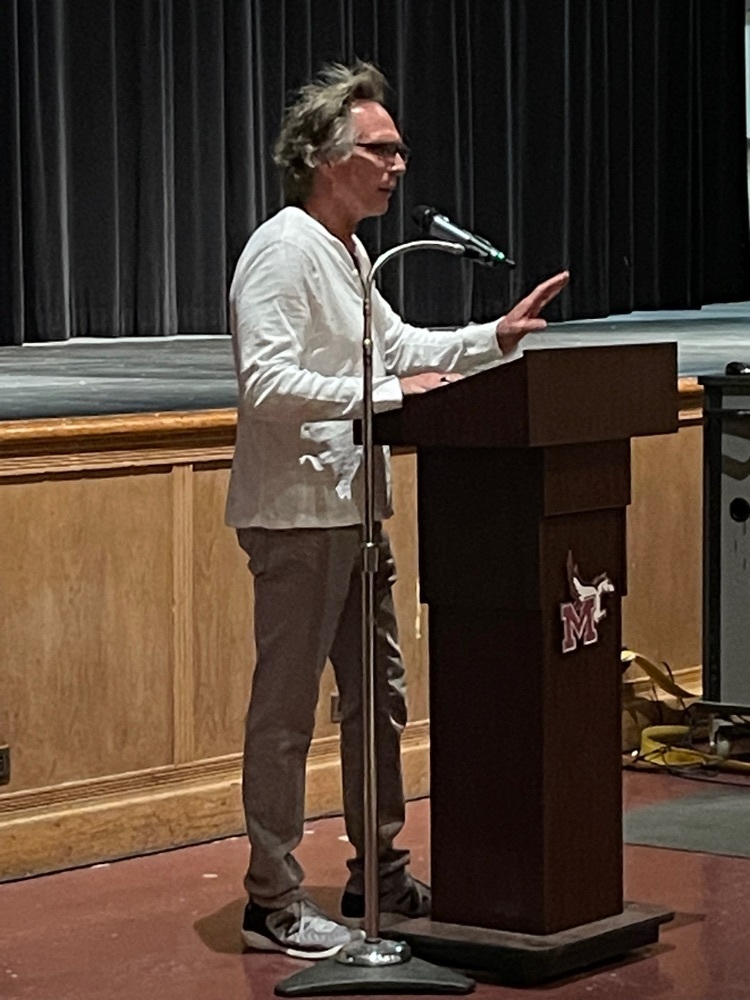 Thank you to Mia Cesar for designing this tribute wall to our fall athletes!!!!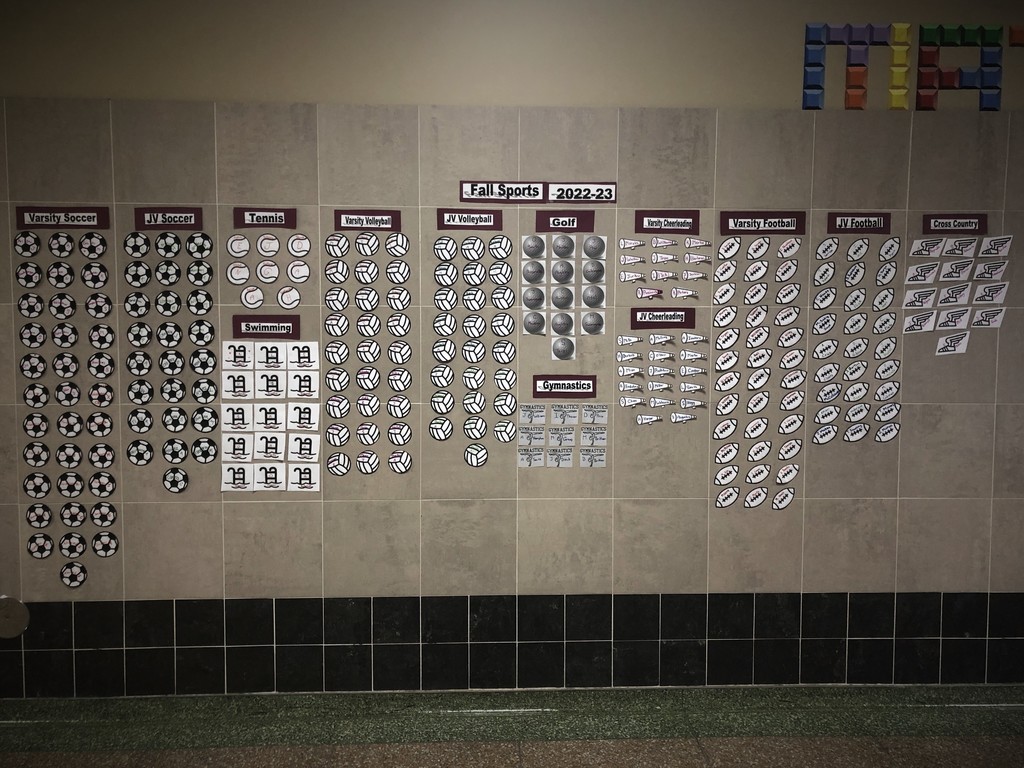 CONGRATUALTIONS MARYVAKE FLYERS FOOTBALL TEAM! Congratulations to coach Todaro and the MHS Football Flyers for completing their regular season undefeated with an 8-0 record! Best wishes for success in the upcoming playoffs!! You can purchase tickets to tonight's playoff game against Burgard for $7 at this link:
https://gofan.co/app/events/748915?schoolId=NYSHSAAVI
or purchase your tickets at the door for $10

Dear Maryvale Community, The High School administration received a report during dismissal today that a student was in possession of what appeared to be a weapon. Upon initial investigation, there was an Airsoft found on a bus after a Middle/High School run. Officer Scapillato took possession of the Airsoft and a full investigation has already begun. We take these matters very seriously and we will not tolerate anything that could pose a potential risk to students and staff. I am informing you of this so that you know the facts as we know them right now and also so that rumors do not start to circulate. Please know that we are always vigilant and we will always fully investigate reports brought to us by students, staff and parents. We need you to be vigilant as well. So, as a reminder, if anyone is aware of information that could lead to any type of danger to students, staff or our school community, we need you to tell a trusted adult at school or any school administrator so that we can follow up to ensure the safety of our school community. Thank you, Joseph D'Angelo Superintendent
For admission to Thursday's football game against Burgard the Section is using Go FAN (digital tickets $7) to enter the game. If spectators do not have a digital ticket then the section charges $10 cash at the door to enter the game. Please use this link to get your digital tickets for $7
https://gofan.co/app/events/748915?schoolId=NYSHSAAVI

Dear Maryvale Family, Our Varsity Football team has a home playoff game this Thursday evening (10/27/22) at 6PM against Burgard. Because it is a playoff game, Section VI is responsible for selling tickets. Fans can pay $10 at the door or pre-buy digital tickets for $7 at this link:
https://gofan.co/app/events/748915?schoolId=NYSHSAAVI
The Sophomore Class will be hosting a fundraiser from 10/24-11/7. They are selling ground coffee and coffee pods of 5 delicious flavors from Great Lakes Coffee Roasters. They make great coffee & it's perfect for gifts!! All orders are online; please see the directions below when selling. Please email Mrs. Woodlock (
woodlock@maryvaleufsd.org
) if you have any questions.

Congrats to Flyers Head Coach Nick Todaro on earning Buffalo Bills-ADPRO Sports High School Coach of the Week honors!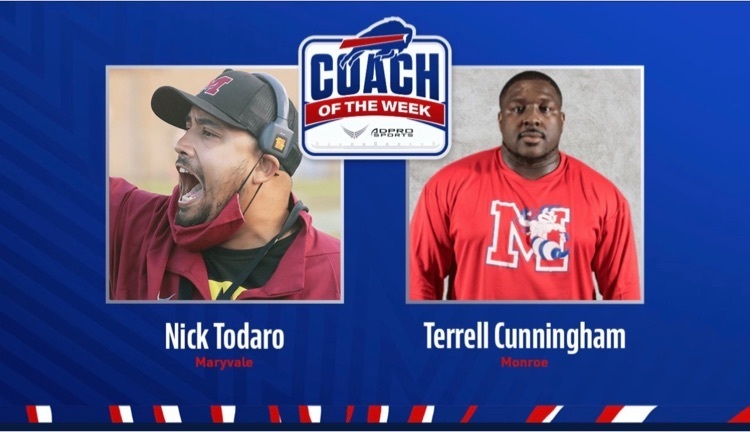 Wednesday, October 19 is National Unity Day. The Day of Unity, as it is commonly called, is a day where we will ask our students and staff to unite for kindness, courage, and inclusion in an effort to prevent students from being bullied. In solidarity on this day we would like to encourage students and staff to wear orange on this day.
The boys JV soccer team improved their record last night by shutting out the Cheektowaga Warriors for the 2nd time this season with a 7-0 victory. The team was led on offense by Gabe Mohsin who had 2 goals and 2 assists, Matt Fiaschetti who had 2 goals and 1 assist, Lam Ayaz who scored unassisted and Richard Tieu who scored his 1st goal of the season with a redirected shot on a deflection by Central's goal keeper. Peyton Cooper protected the net in the 2nd half for the Flyers. Cameron Curtis capitalized on an opportunity to play midfield and scored his first goal when he buried a penalty shot past the warriors goal keeper. The defense was led by a Abdullah Goraya, Khondaker Ashaz, Alex Chelpinski and Joe Craven. The team takes on East Aurora today at home at 5pm. Come out and cheer your Flyers to victory!
For the first time in 13 years, the flyers are sending a golfer to sectionals! Congratulations to junior, Dominic Passariella on his performance yesterday at the ECIC individual golf tournament. In a competition among the top 72 golfers in the ECIC league, Dominic made the cut to join the top 26 from the competition this spring for sectionals. He made a birdie on his first hole and 4 pars giving him a final score of 90 on 18 holes at Diamond Hawk. He then went on to play in an elimination competition to secure his spot after tying with 3 other golfers. He sunk a 20 foot putt for par with ease to bring an incredible finish to the day.
This Friday is the Varsity Football Team's last home game of the season and we are hoping to stay undefeated!! It is Senior Night starting at 6:00pm, with the game against Olean commencing at 7:00. The Maryvale Sports Booster are hoping for a large crowd to cheer our Flyers to a victory!

Our brand new stage is being installed in the Fichtner PAC at the High School!