October Menus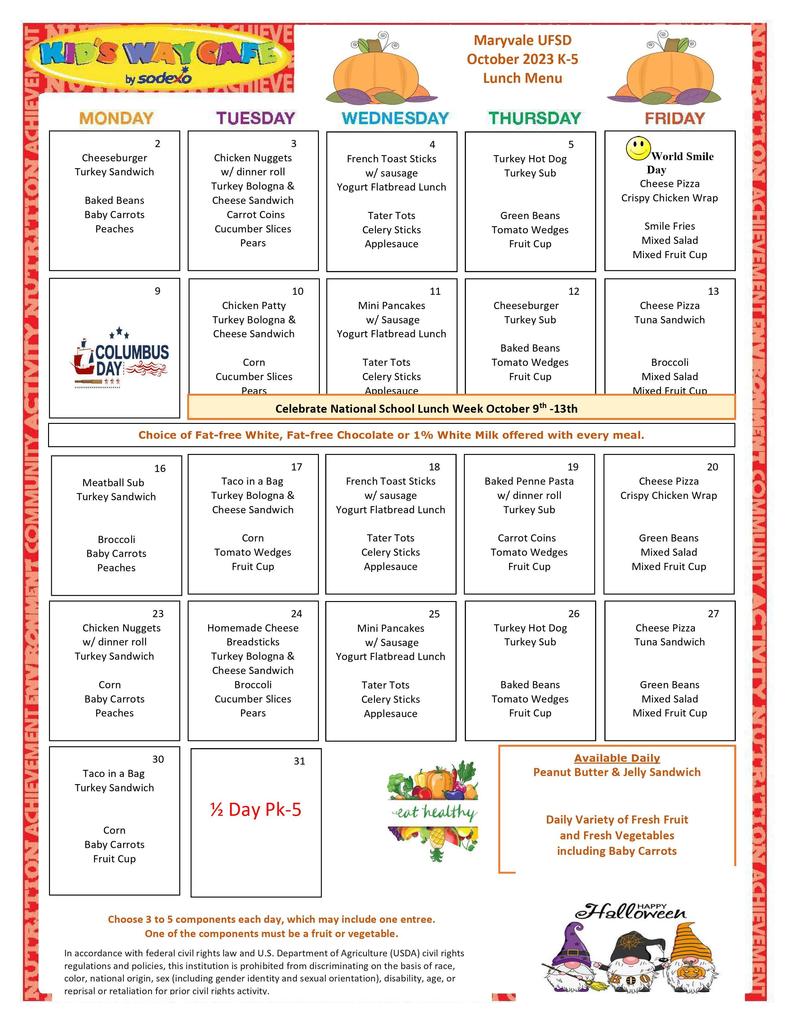 Parent Bulletin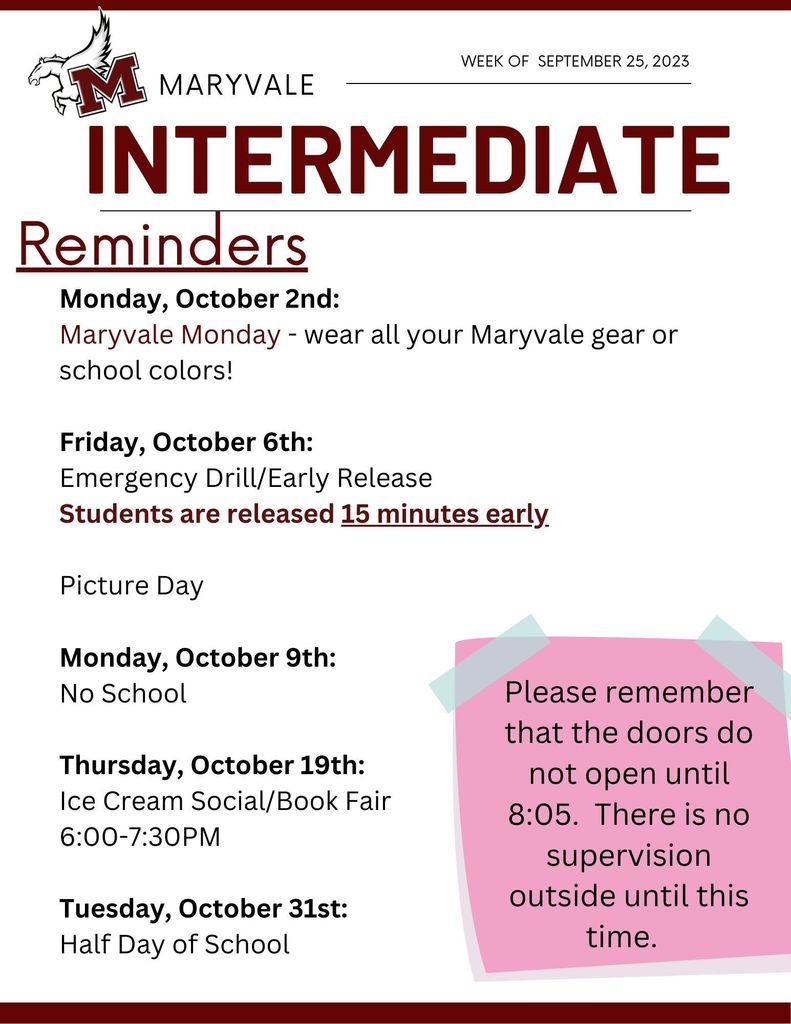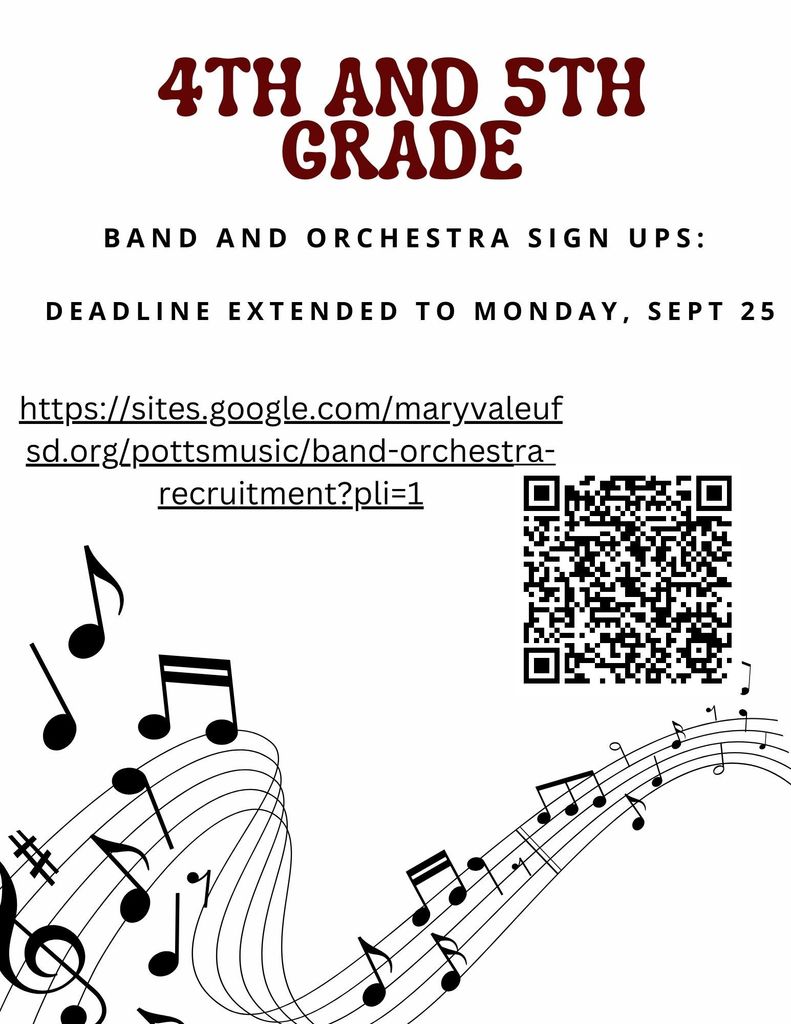 September 15 starts Hispanic Heritage Month!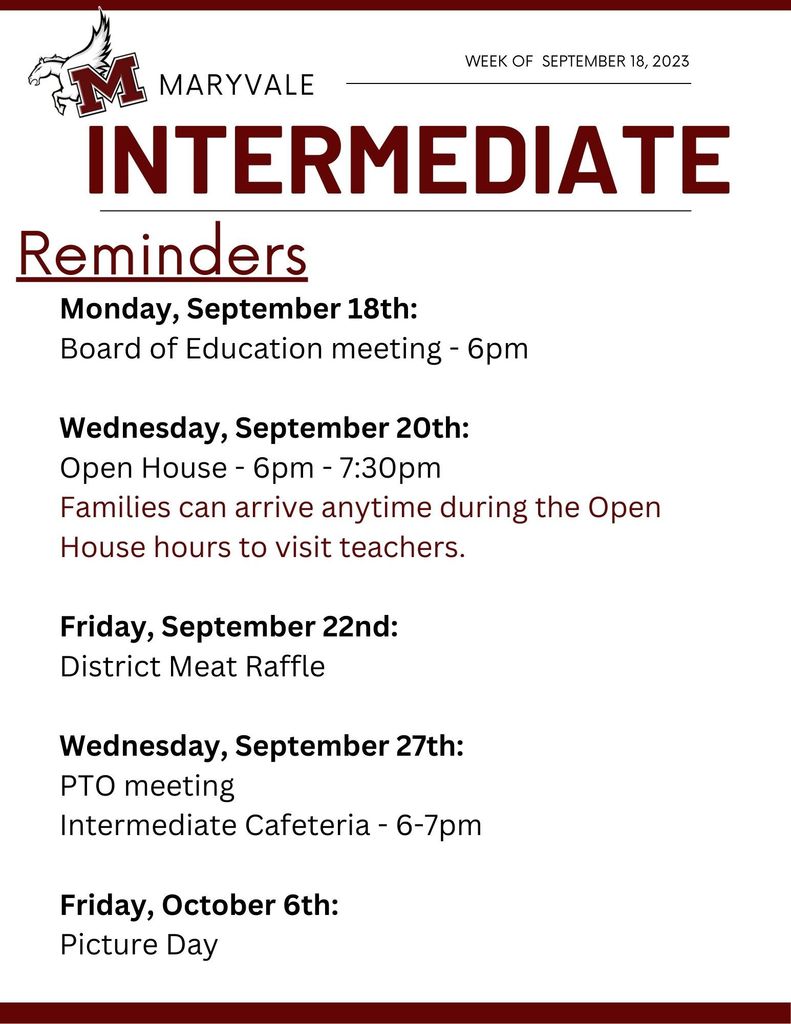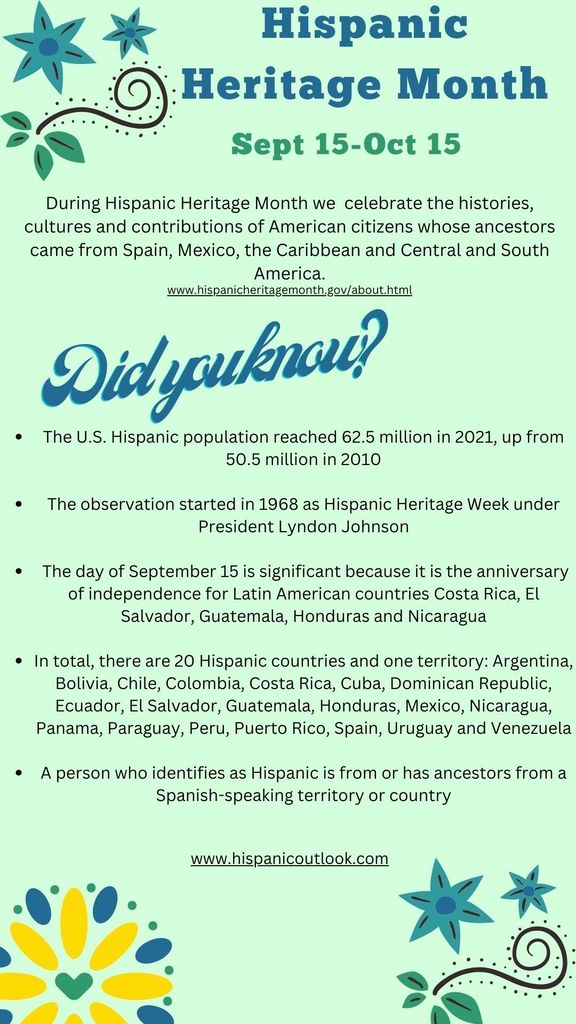 We love the Bills!
"Even the smallest act of service, the simplest act of kindness, is a way to honor those we lost, a way to reclaim that spirit of unity that followed 9/11." — Barack Obama
Buffalo Bills Spirit Day!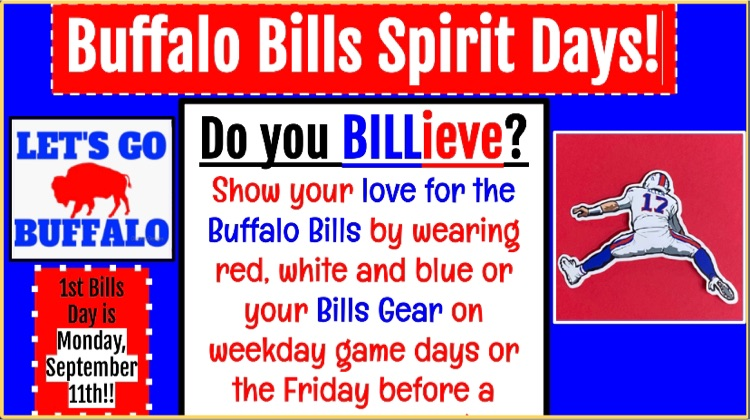 Parent bulletin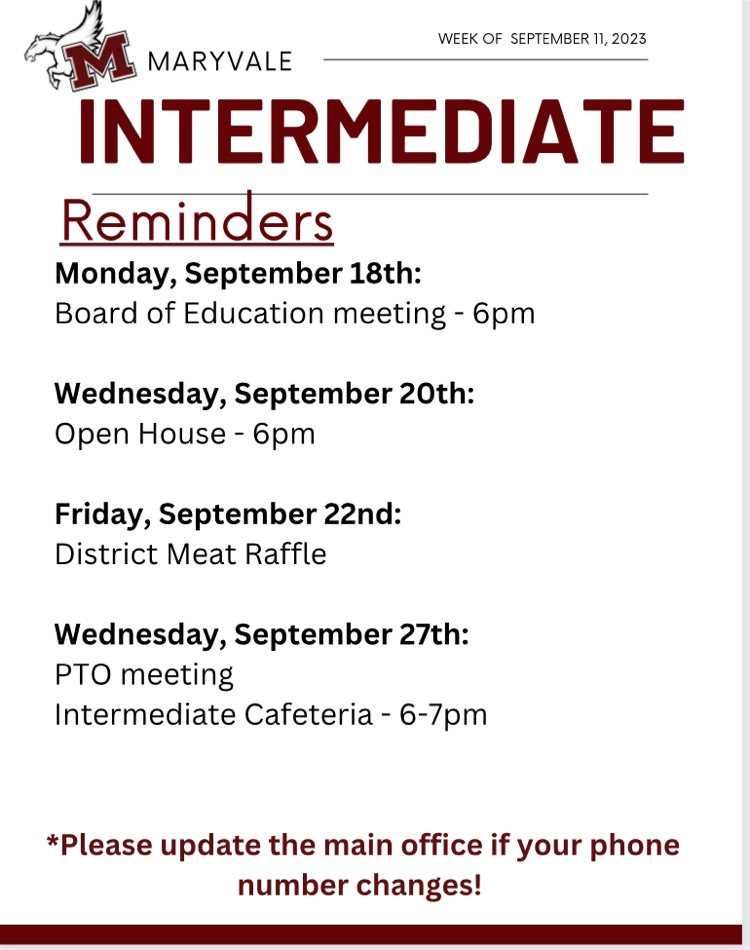 Breakfast and lunch: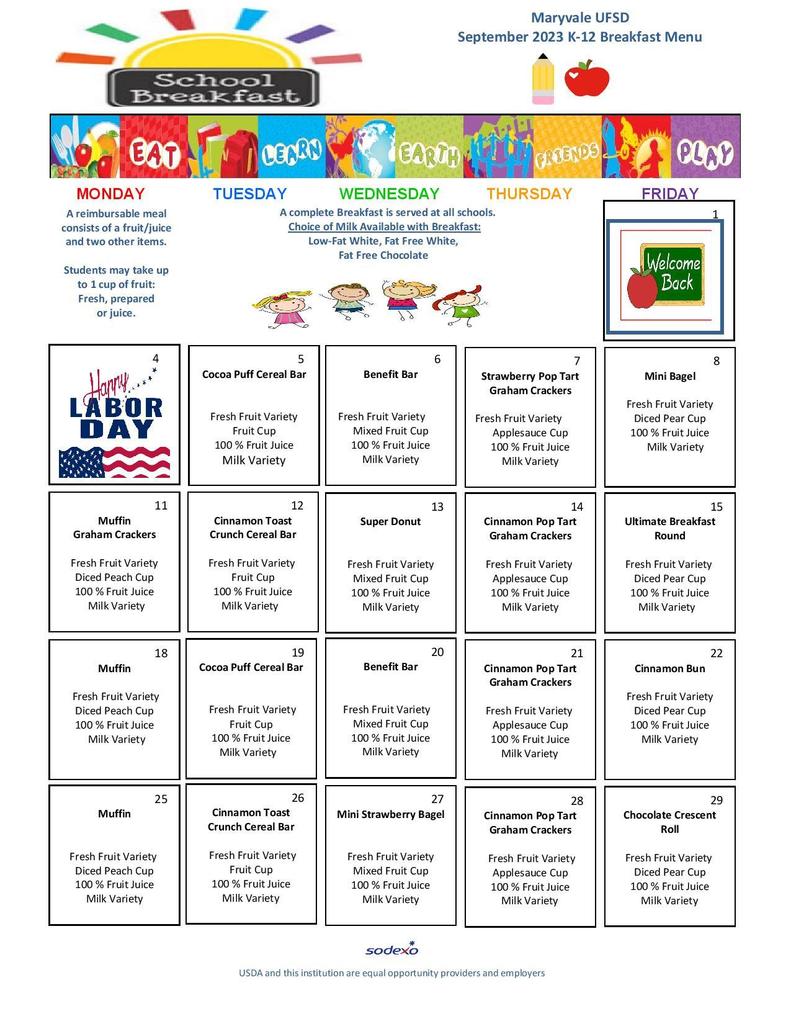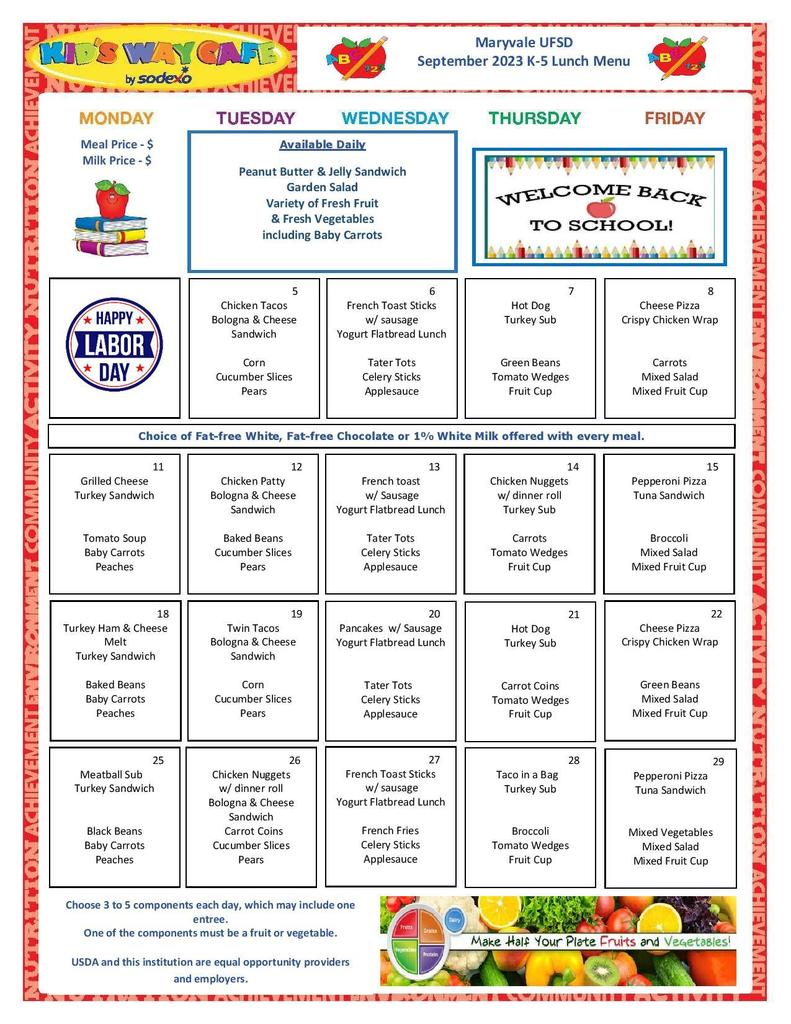 Parents: Fight Flu at Home and School.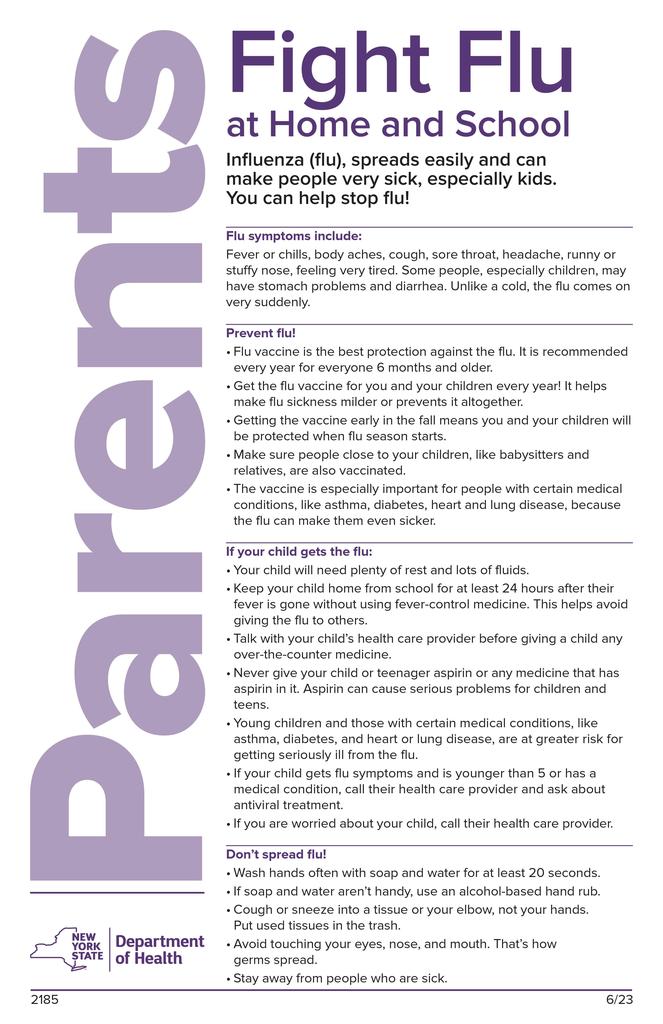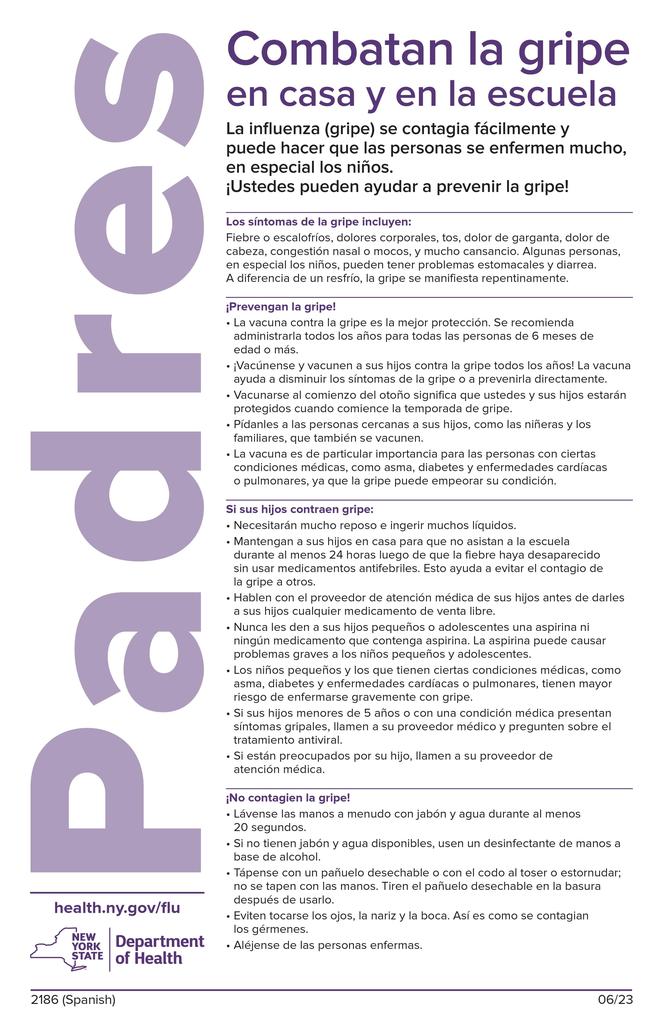 Supply Drop Off August 31st. Clinic will be open for medication drop off.
Reminder: Thursday, June 22nd - Half day and last day of school!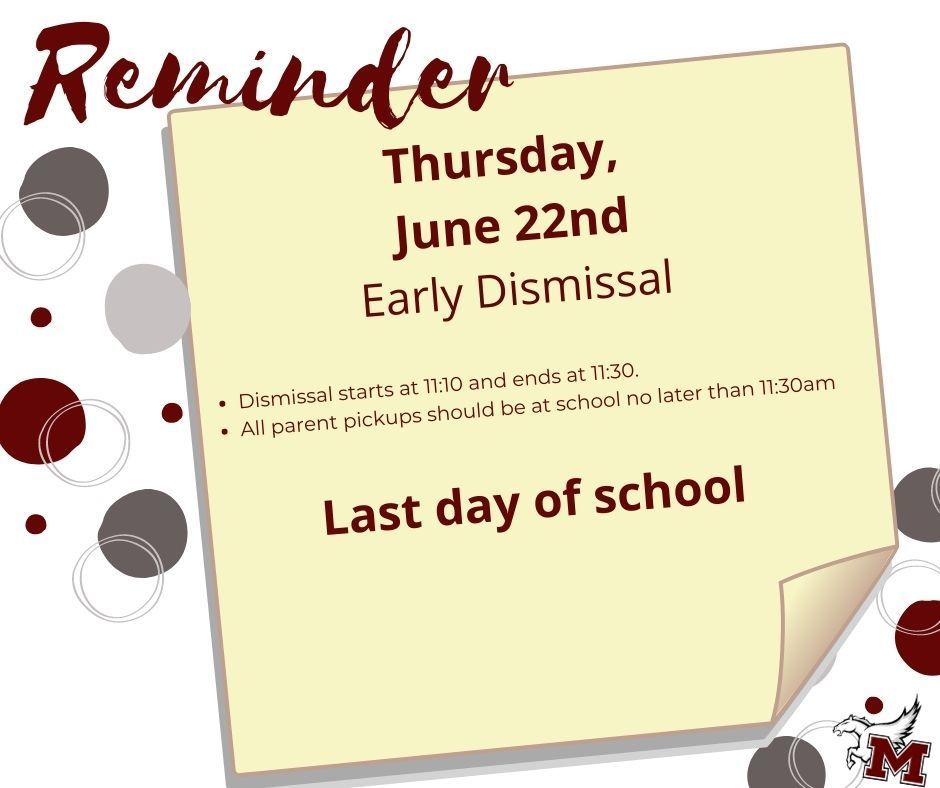 Field day fun! Thank you to our amazing PTO and staff members that helped make today a success.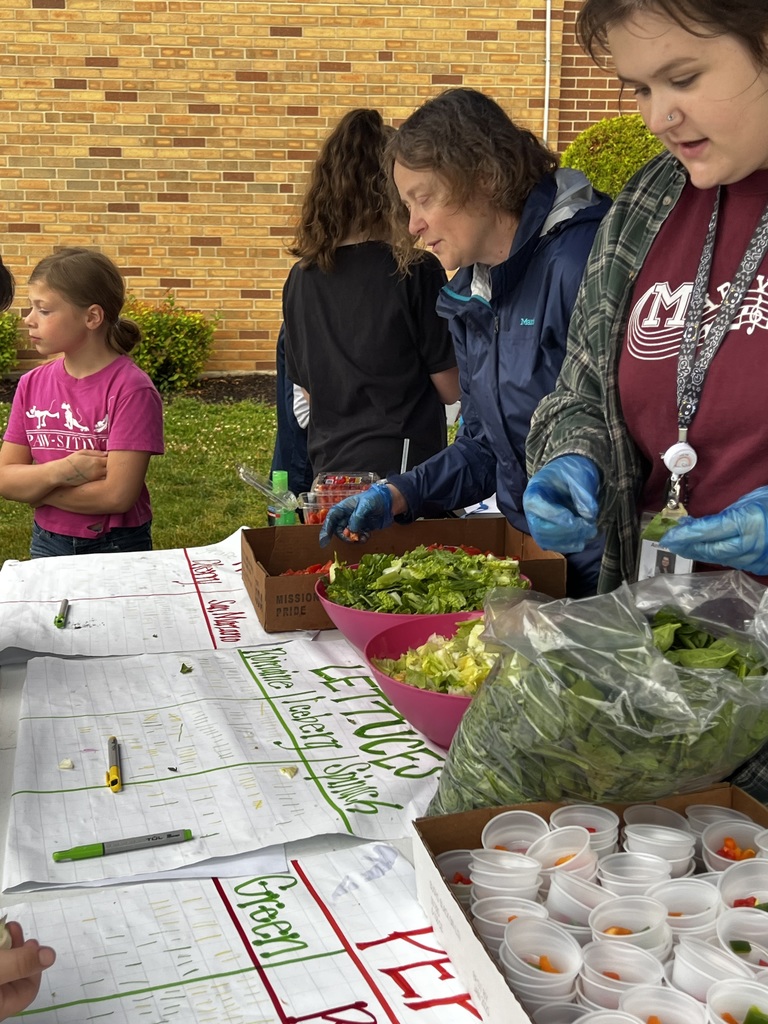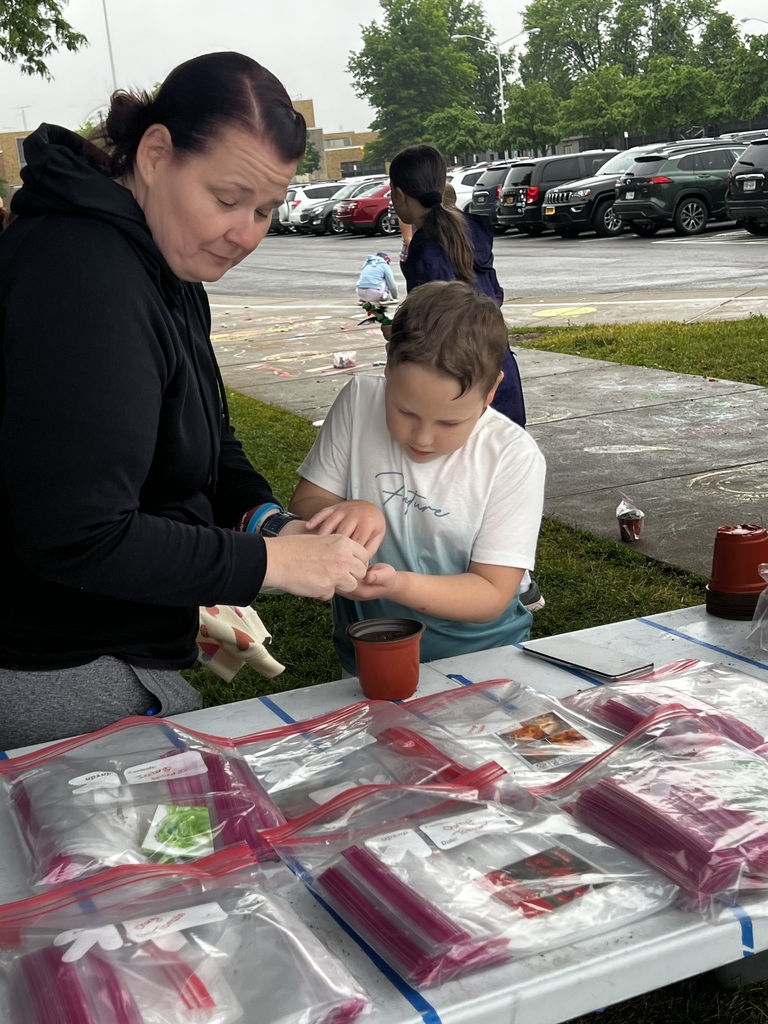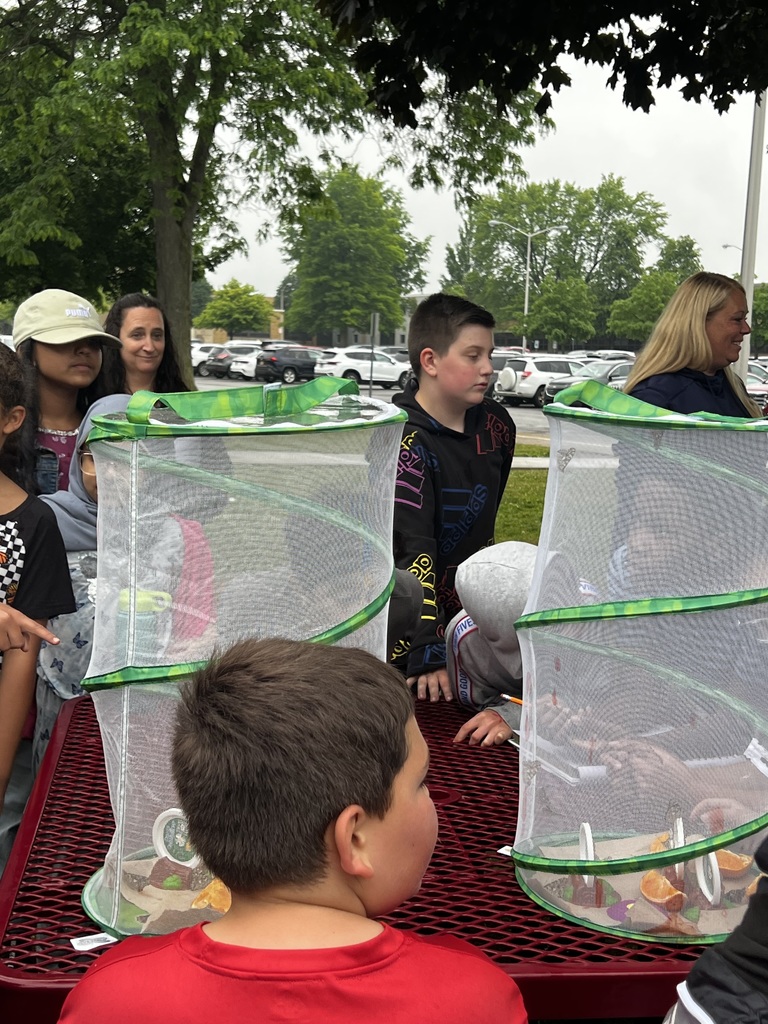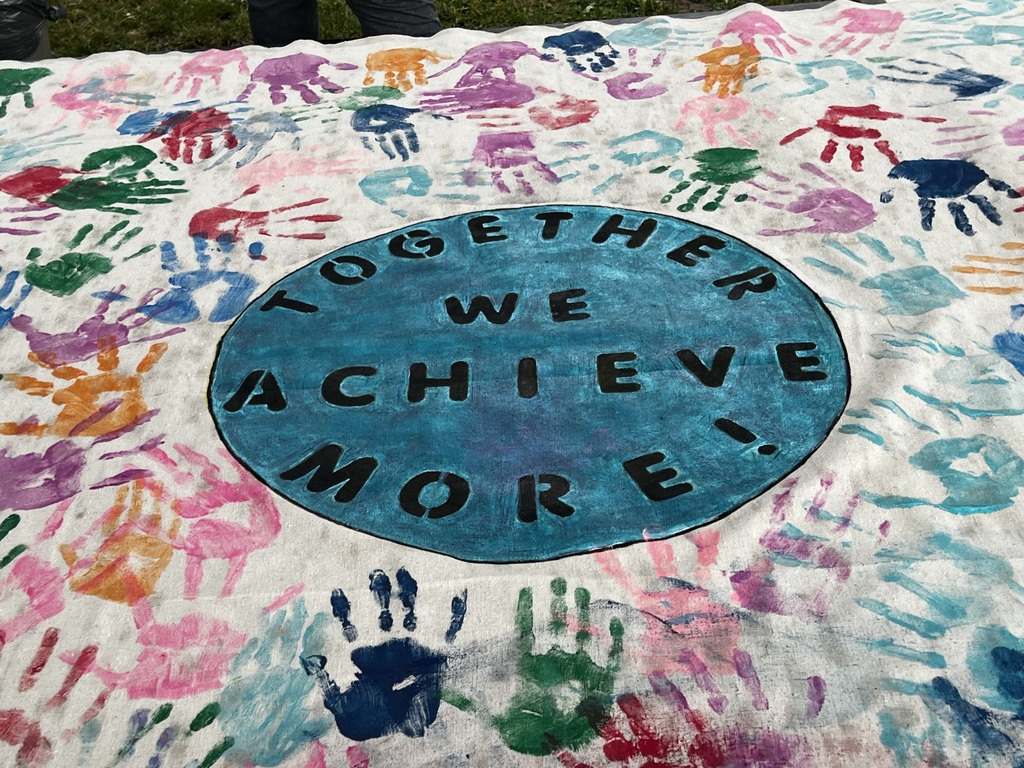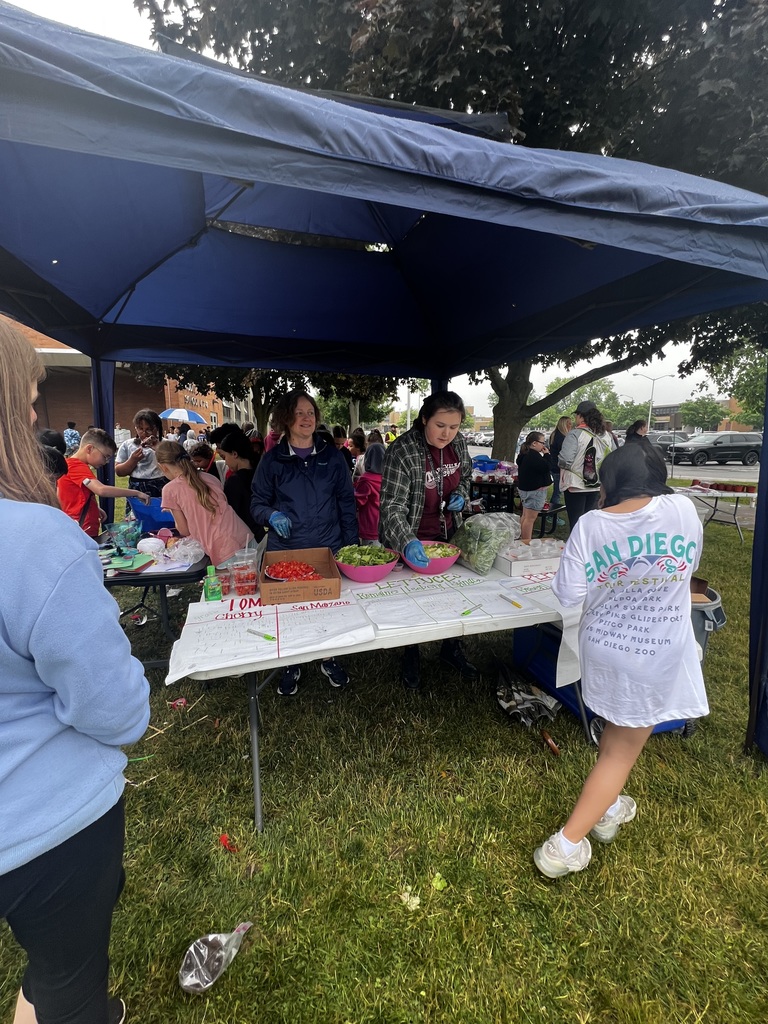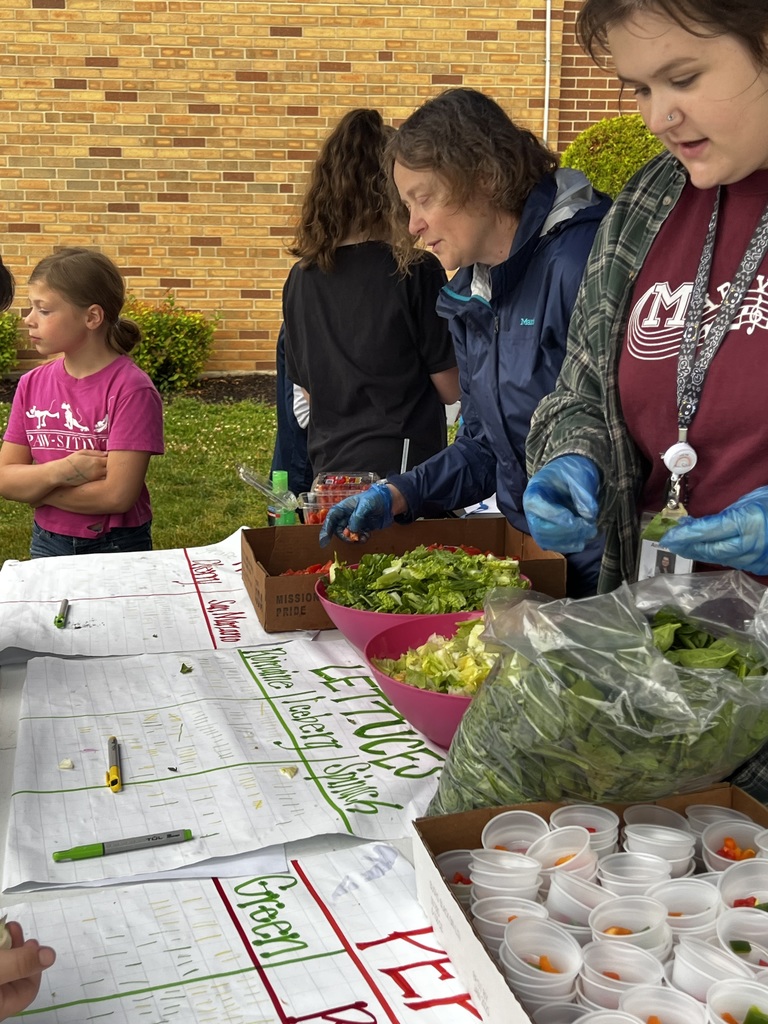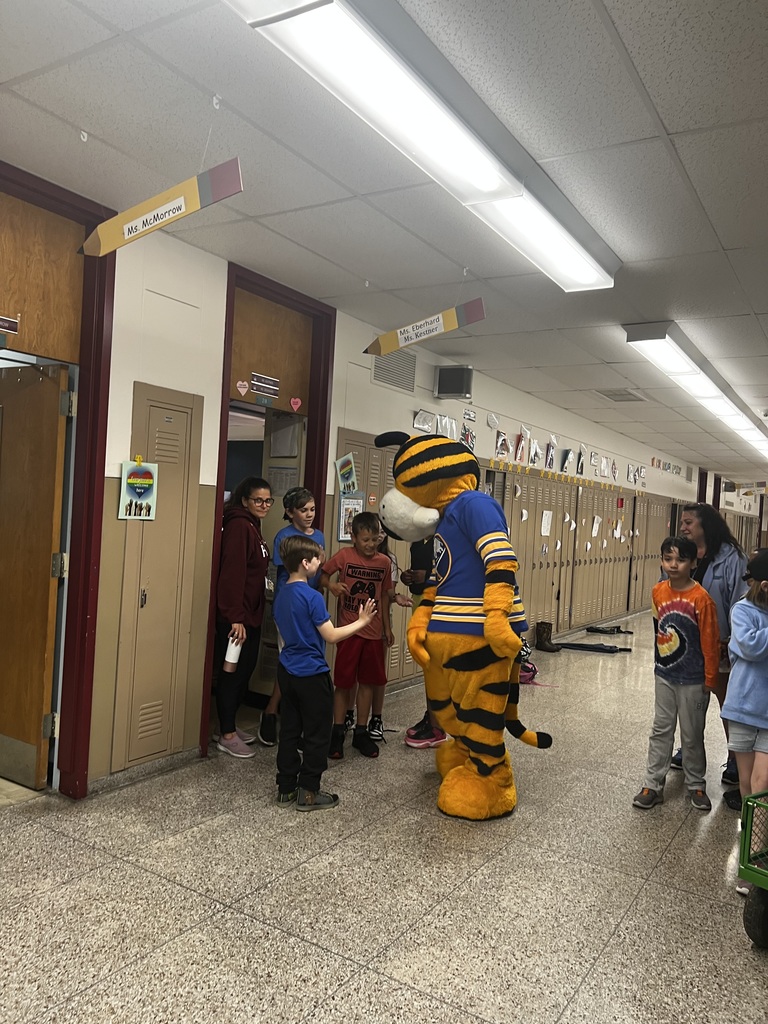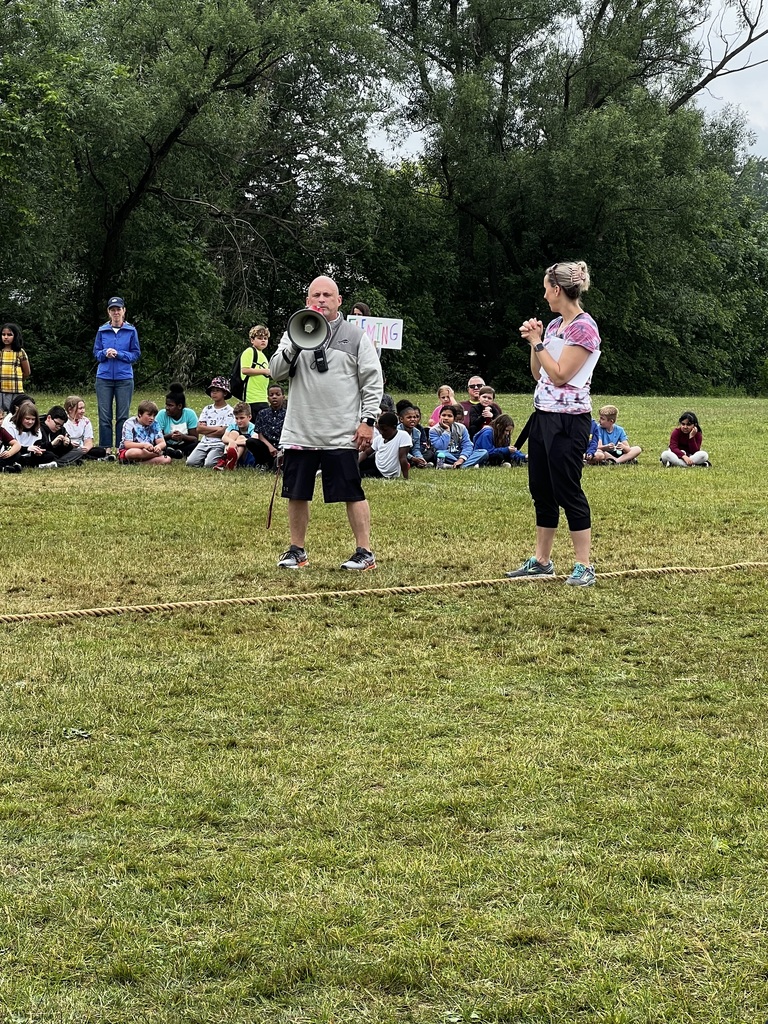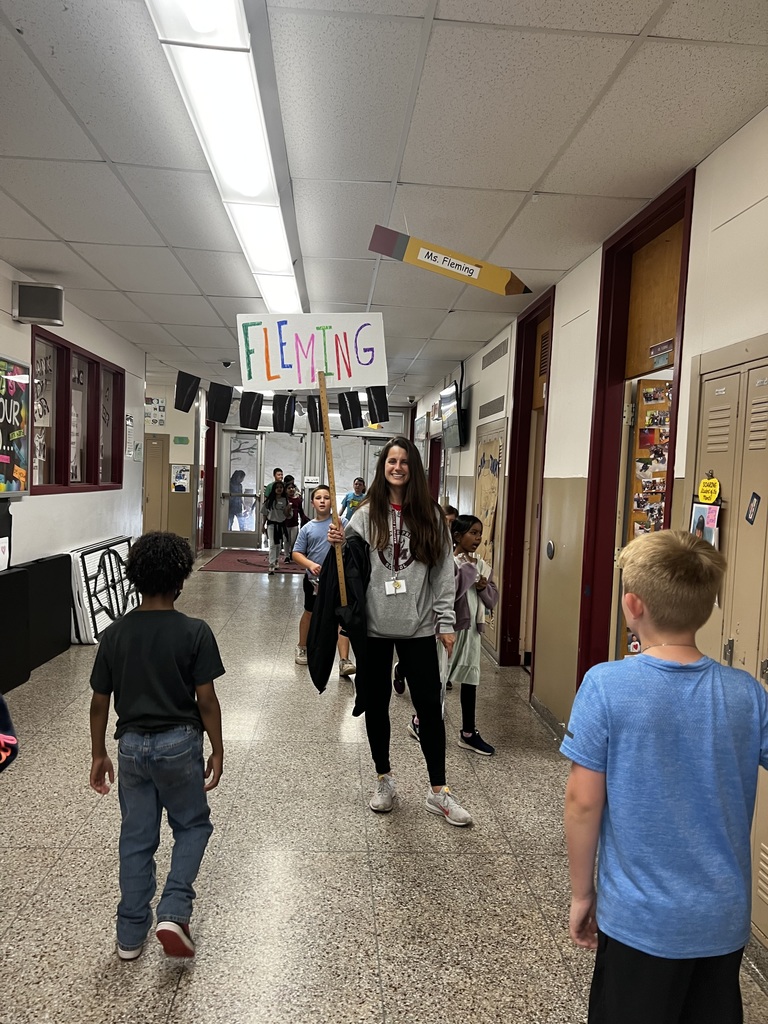 We had a special guest at field day!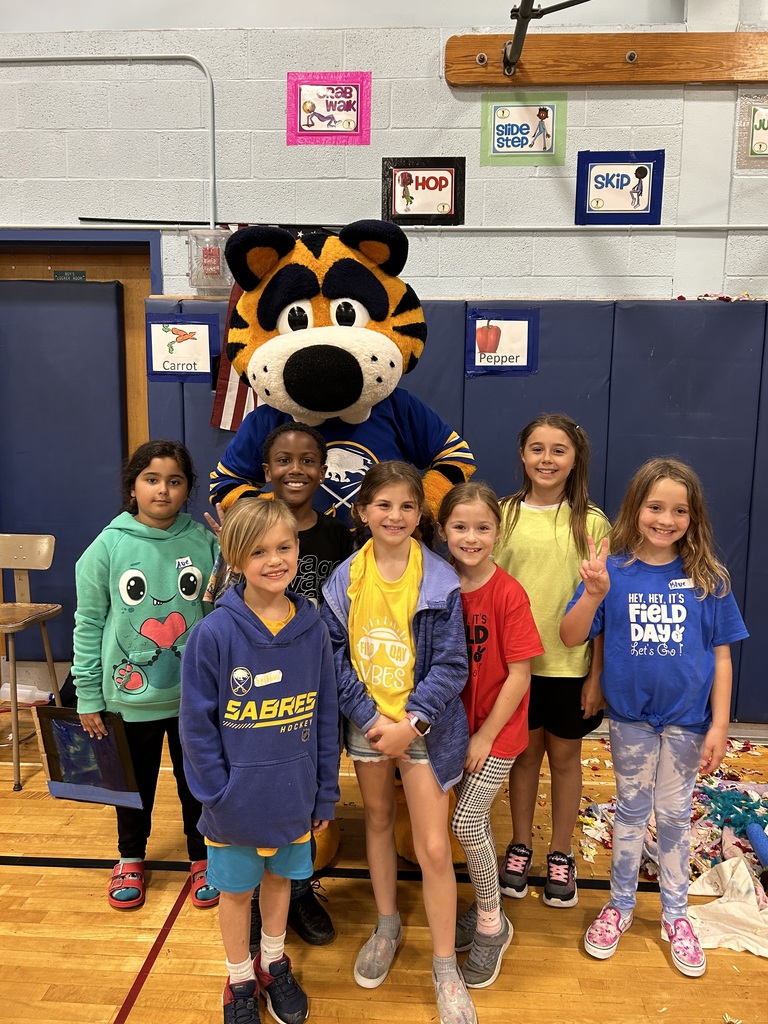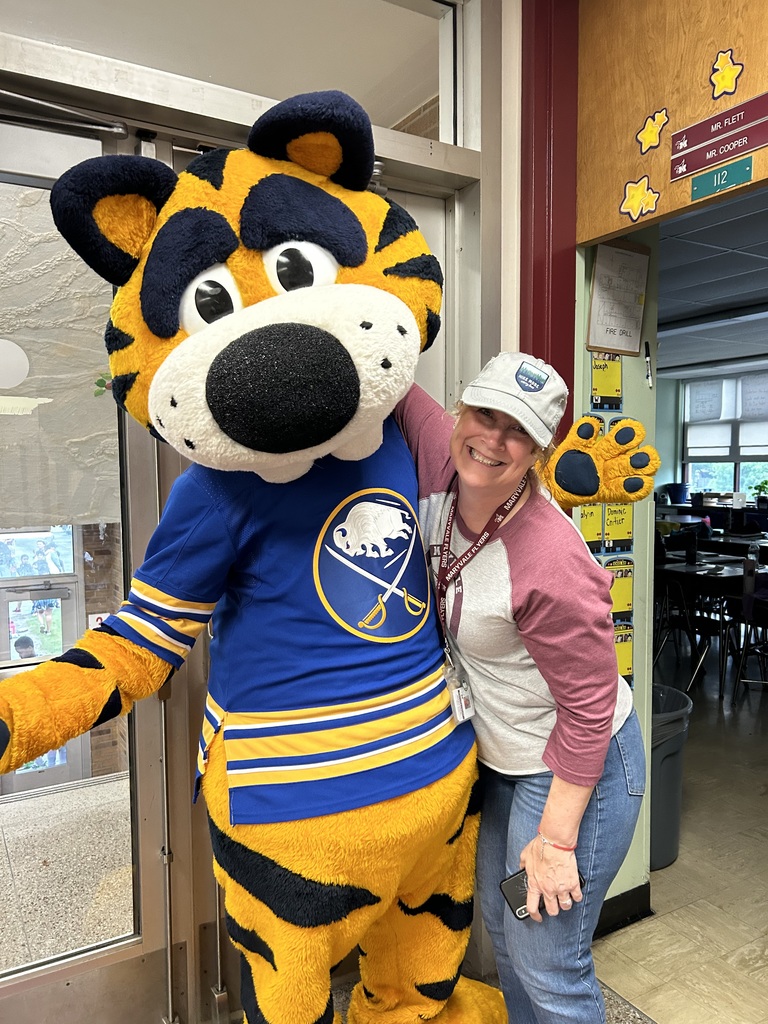 Summer events!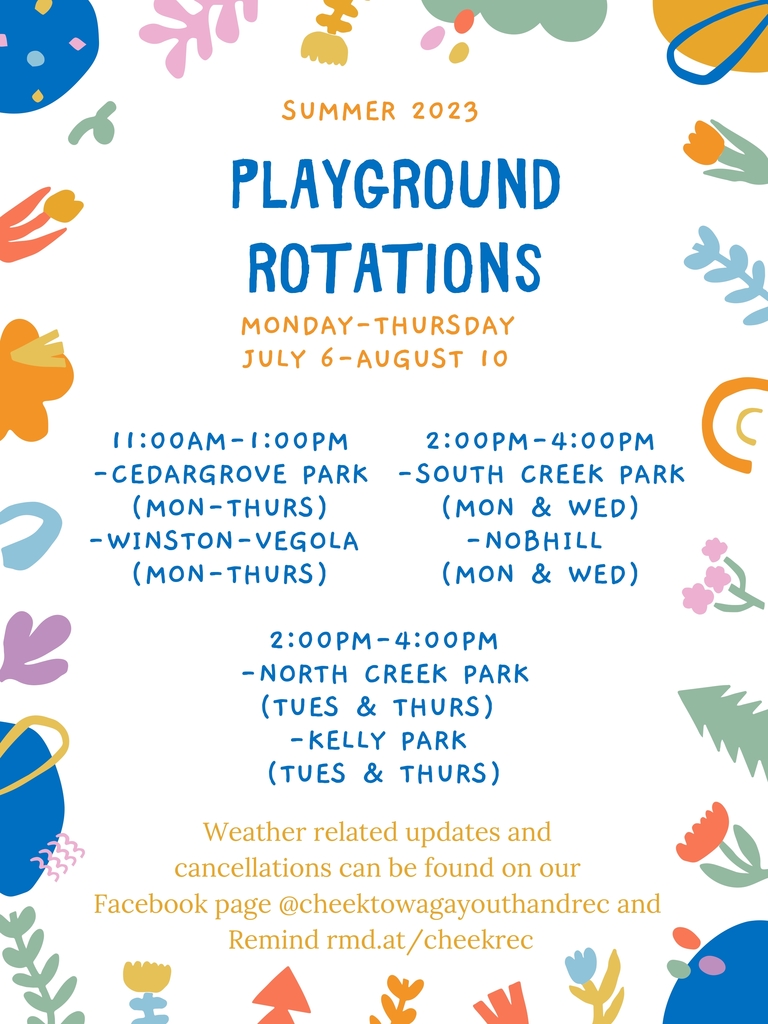 Reminder: No school June 19th!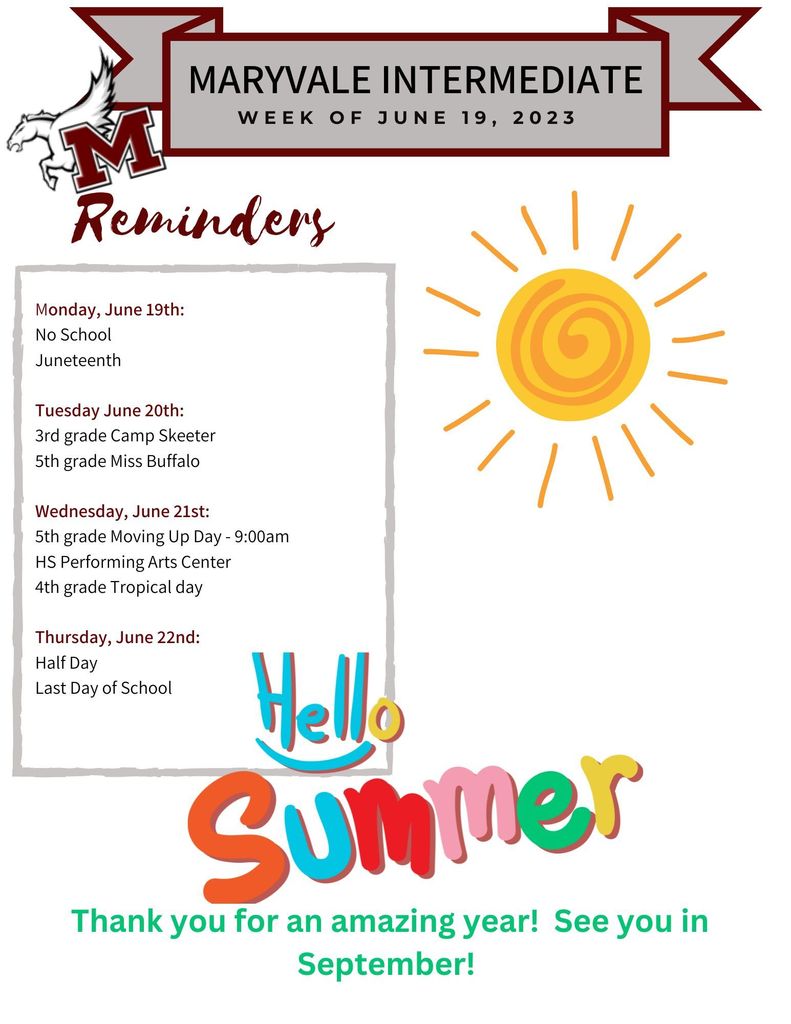 Summer Reading Bingo: Sheets will be coming home with your child for summer reading. This is for current 2nd, 3rd and 4th grade students. Happy Reading!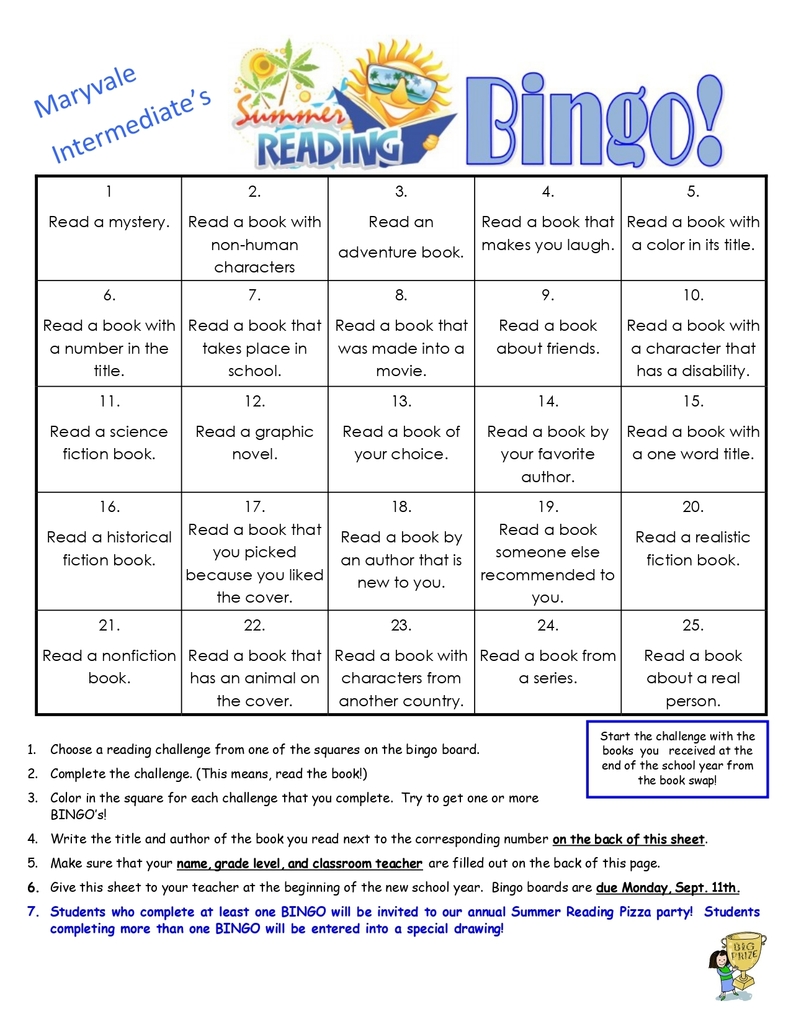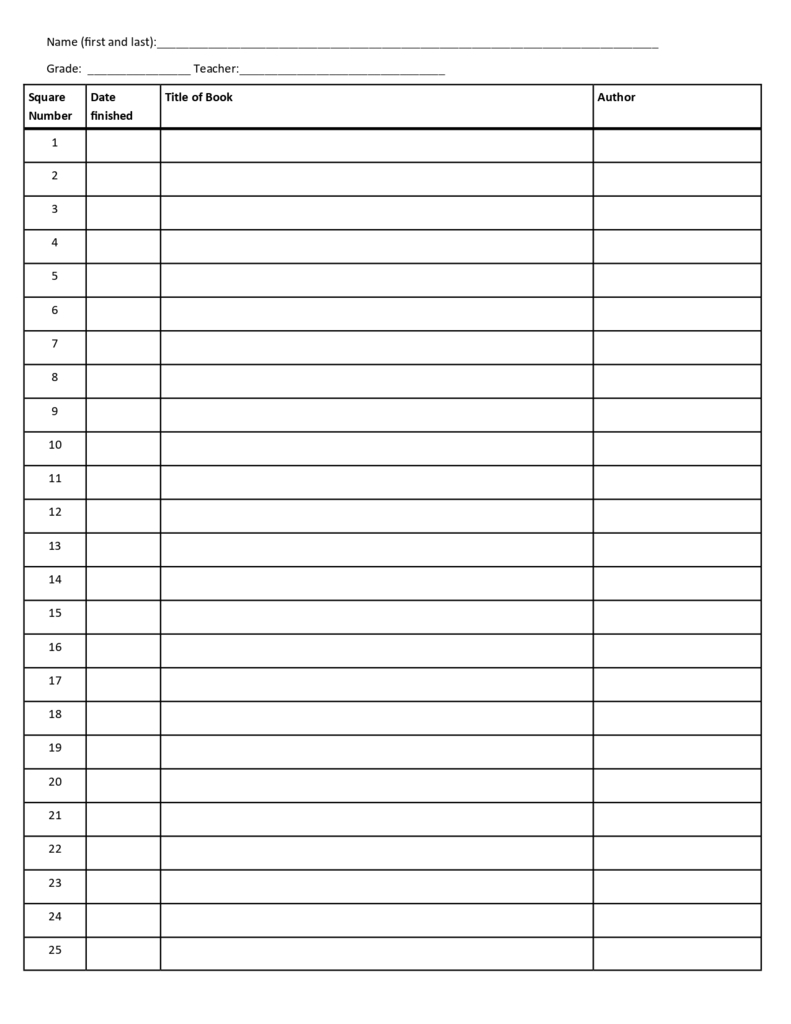 Thank you to everyone that donated to Maryvale M.O.R.E. and bought a bracelet made by our 3rd Grade Student Leadership Council! We have raised $560. This money will be used to help families within our district. Our community thanks you!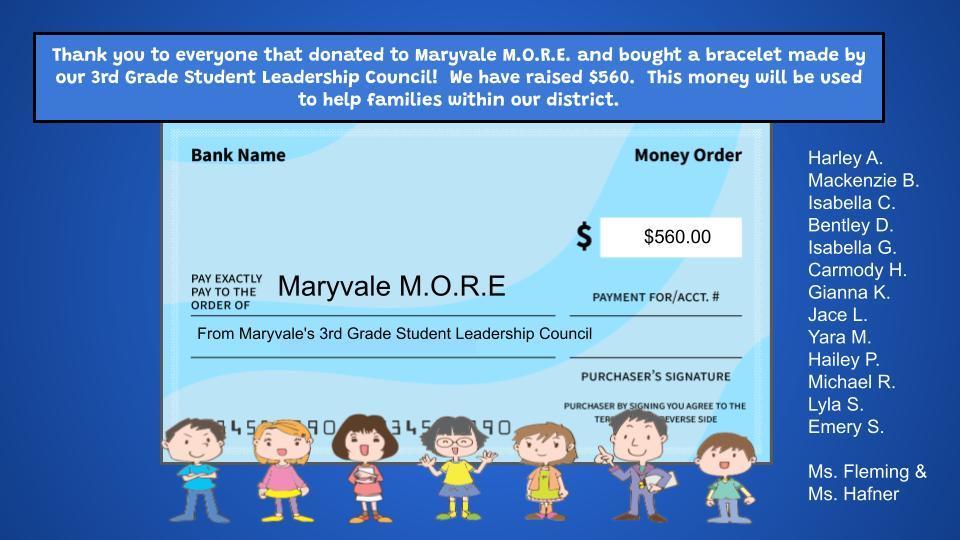 On June 14, 1777, the Continental Congress approved the design of a national flag. Did you know: There have been a total of 27 variations in flag design over the years, as colonies grew into states making the 50 states that are represented on the flag today by the white stars. Today our students celebrated Flag Day! Thank you to our staff for organizing this event and thank you to members and leaders of Pack 554 for attending and folding the flag.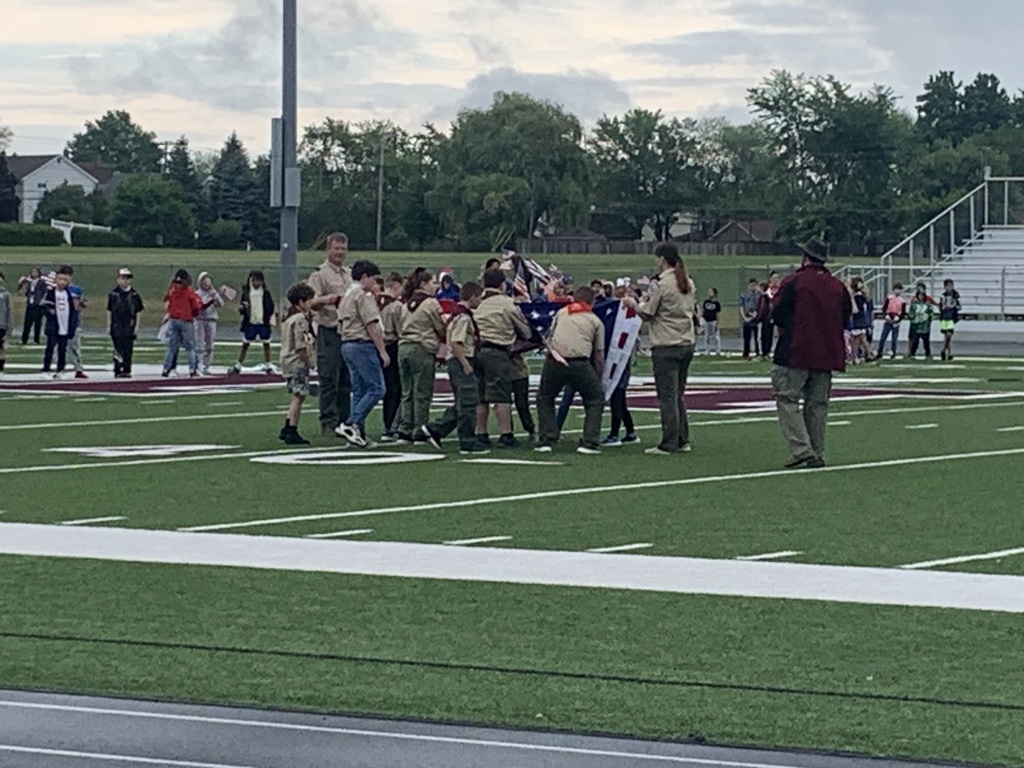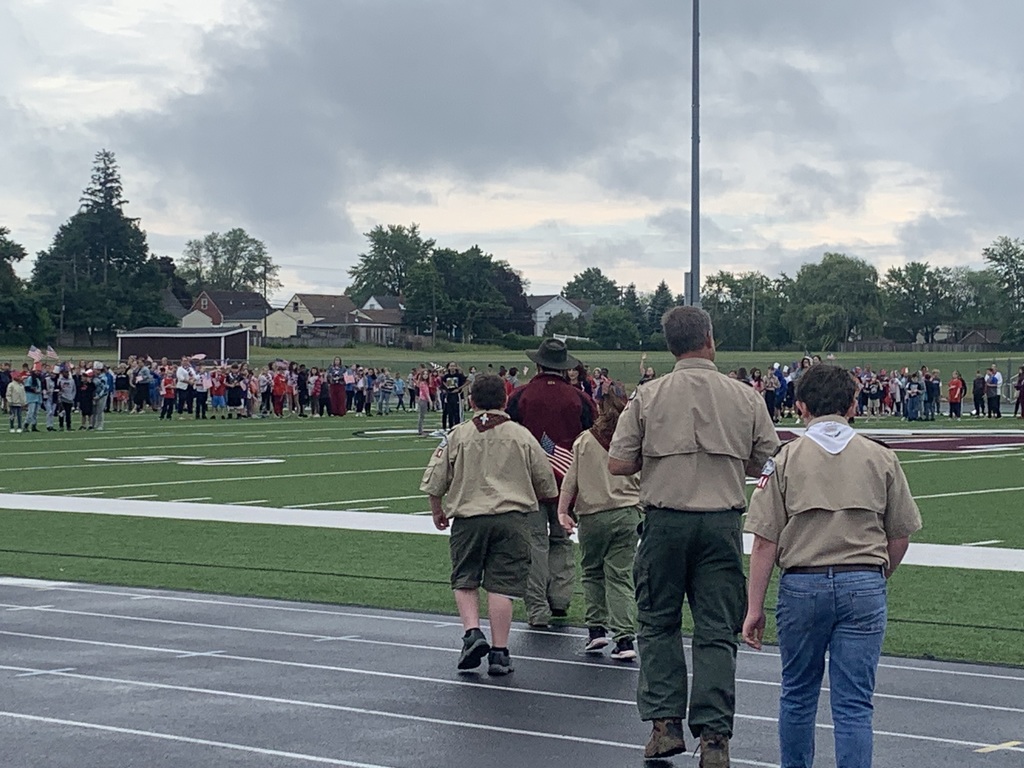 The Maryvale girls basketball program is offering a four day summer camp experience for girls entering grades 3 - 6 focusing on basketball fundamentals, skills, and competition.